Est. 1926
Weissman Watch Co. was a family-run company located on the famed W. 47th Street in New York City. They operated as an assembleur — meaning that they imported Swiss watch parts and assembled the watches in the New York. In the 1930s, they began branding the watches under the name "Welsbro."
Legend has it that the original name was actually "Weisbro" (for "Weissman" plus "Brothers.") But the name "WEISBRO" was often misread on the watch dial as "WELSBRO." According to lore, the name "Welsbro" just stuck.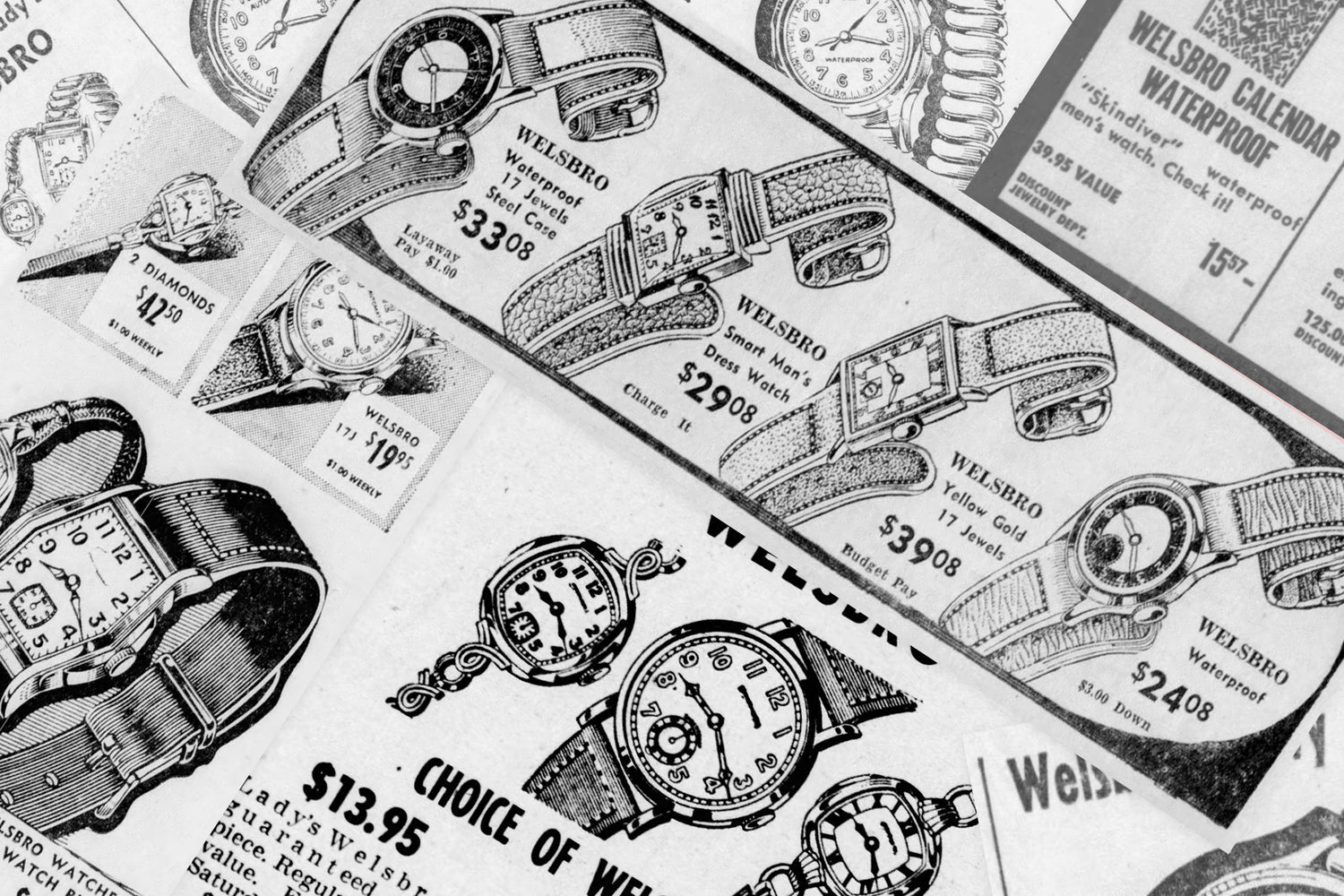 A small but mighty American watch brand
Despite being much smaller than other American watch companies, Welsbro advertised and sold nationwide. Welsbro cranked out a huge range of mechanical watches from the 1930s to the 1970s.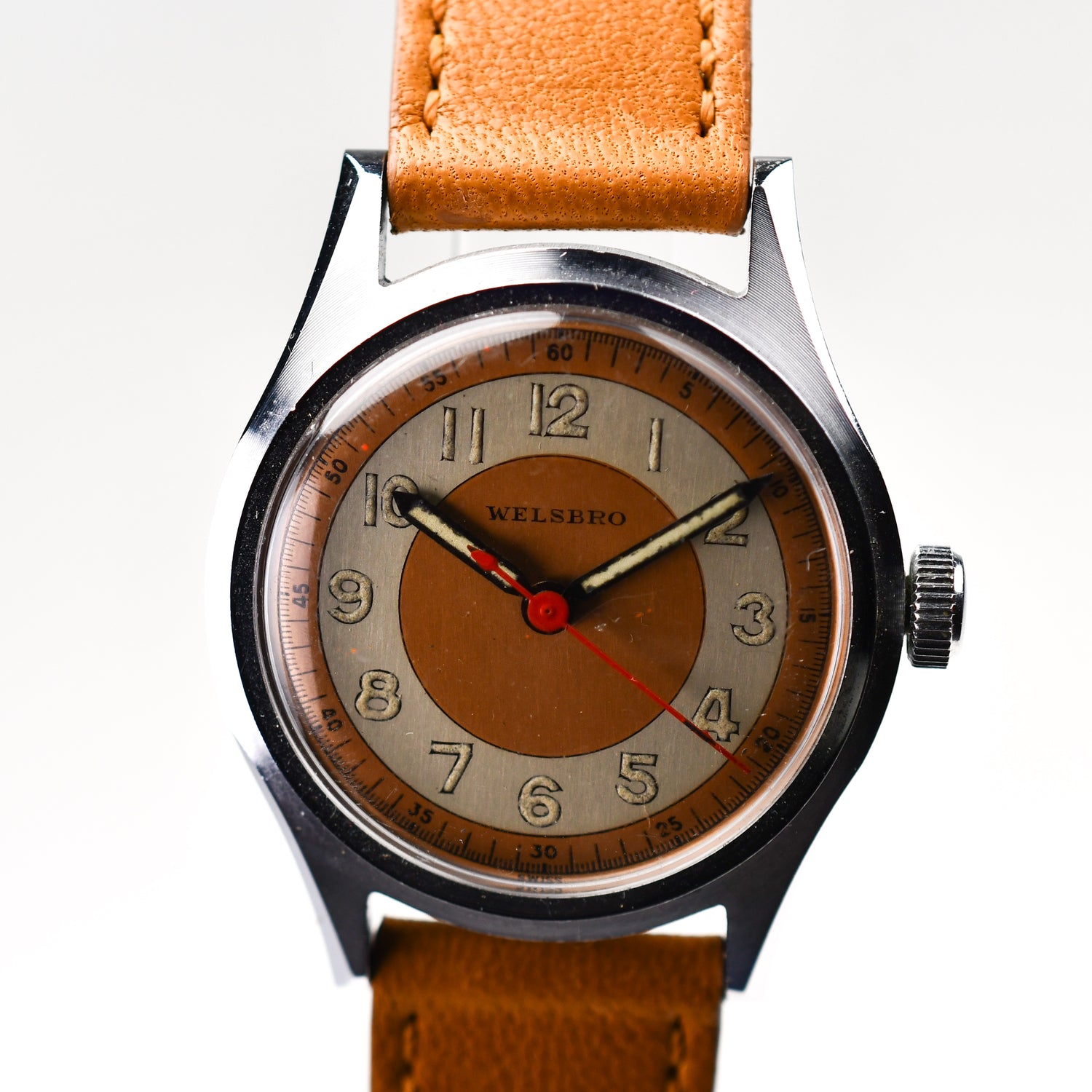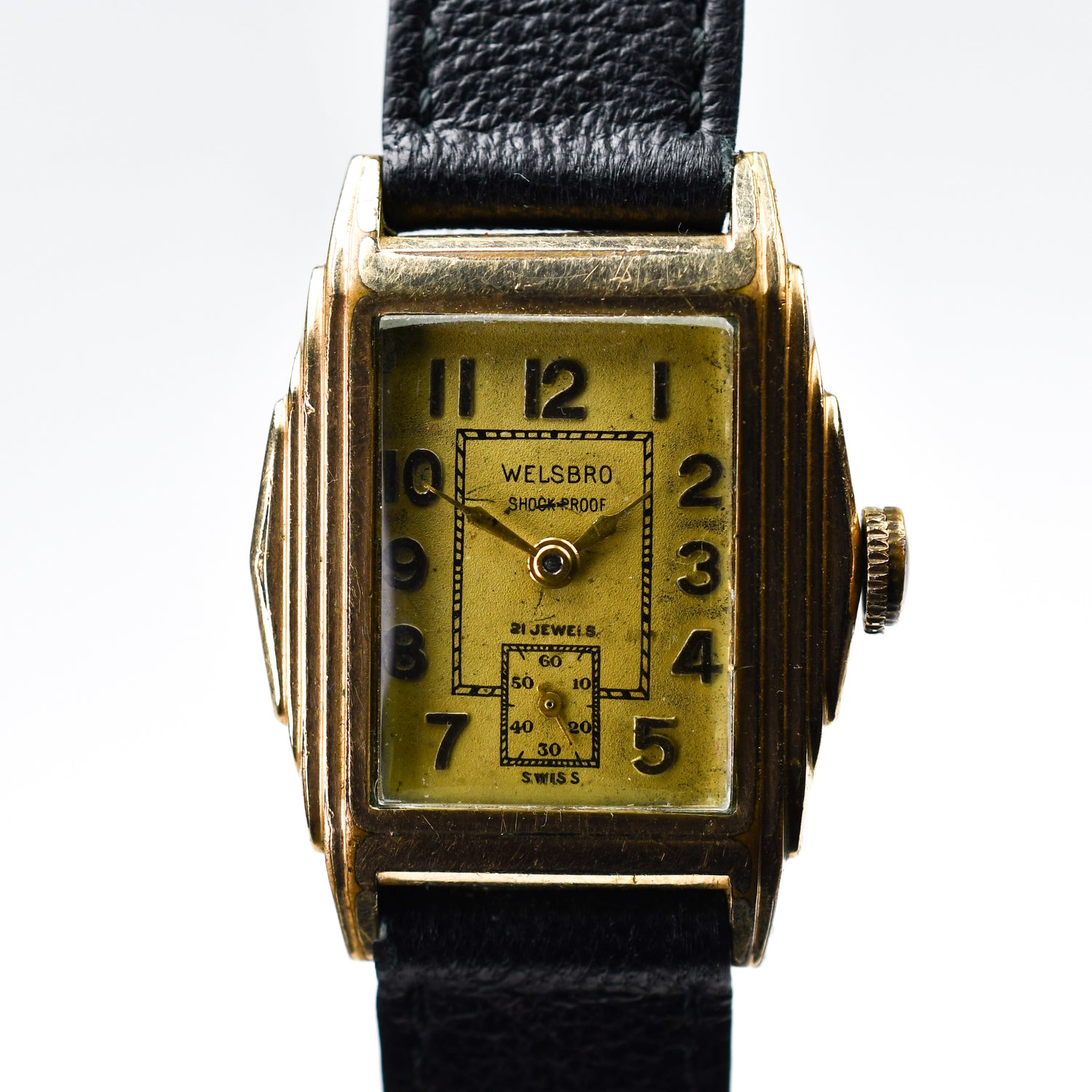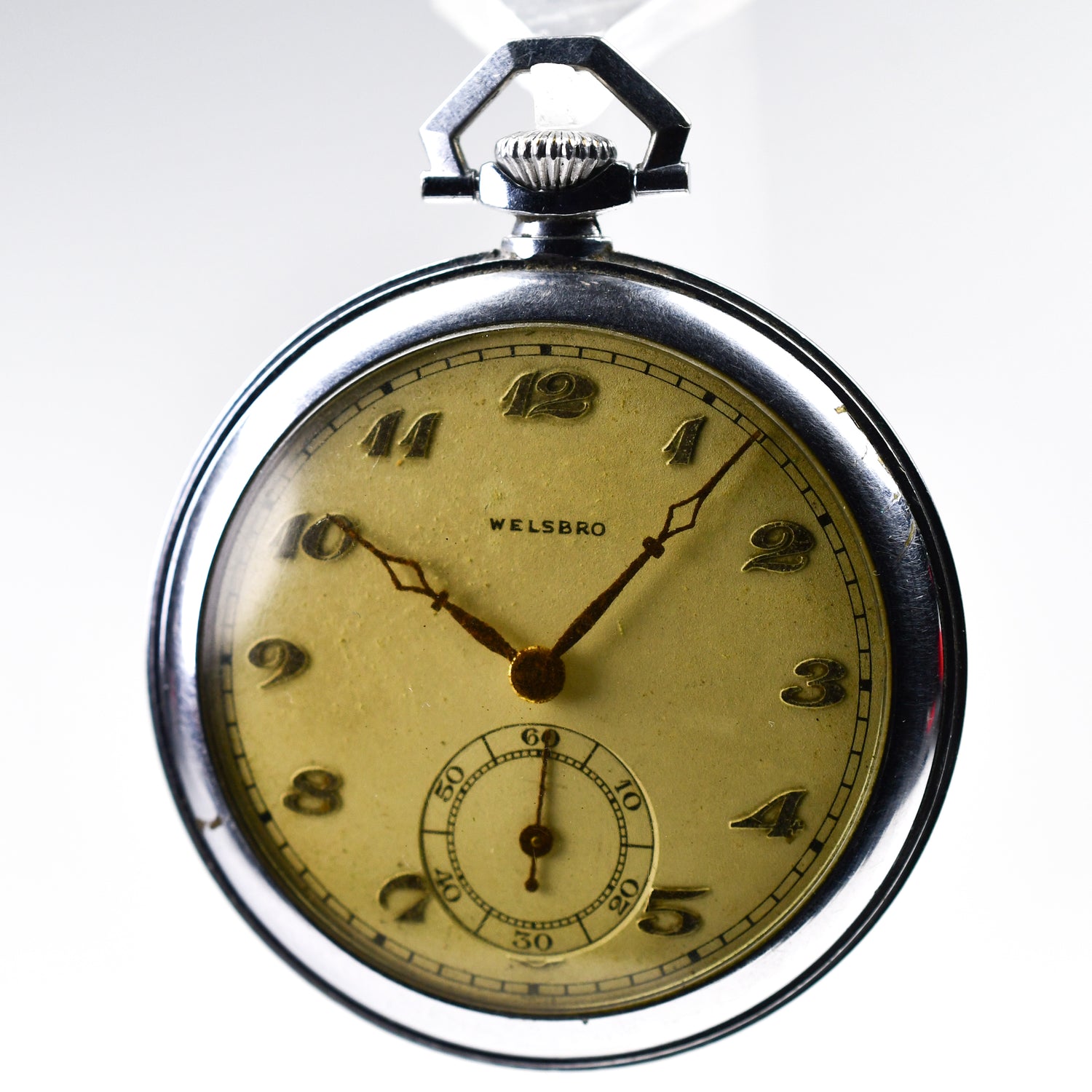 1930s
In the lead up to World War II, wristwatches were growing in popularity and eventually supplanted pocket watches as the timekeeper of choice. And Welsbro kept up with the trends.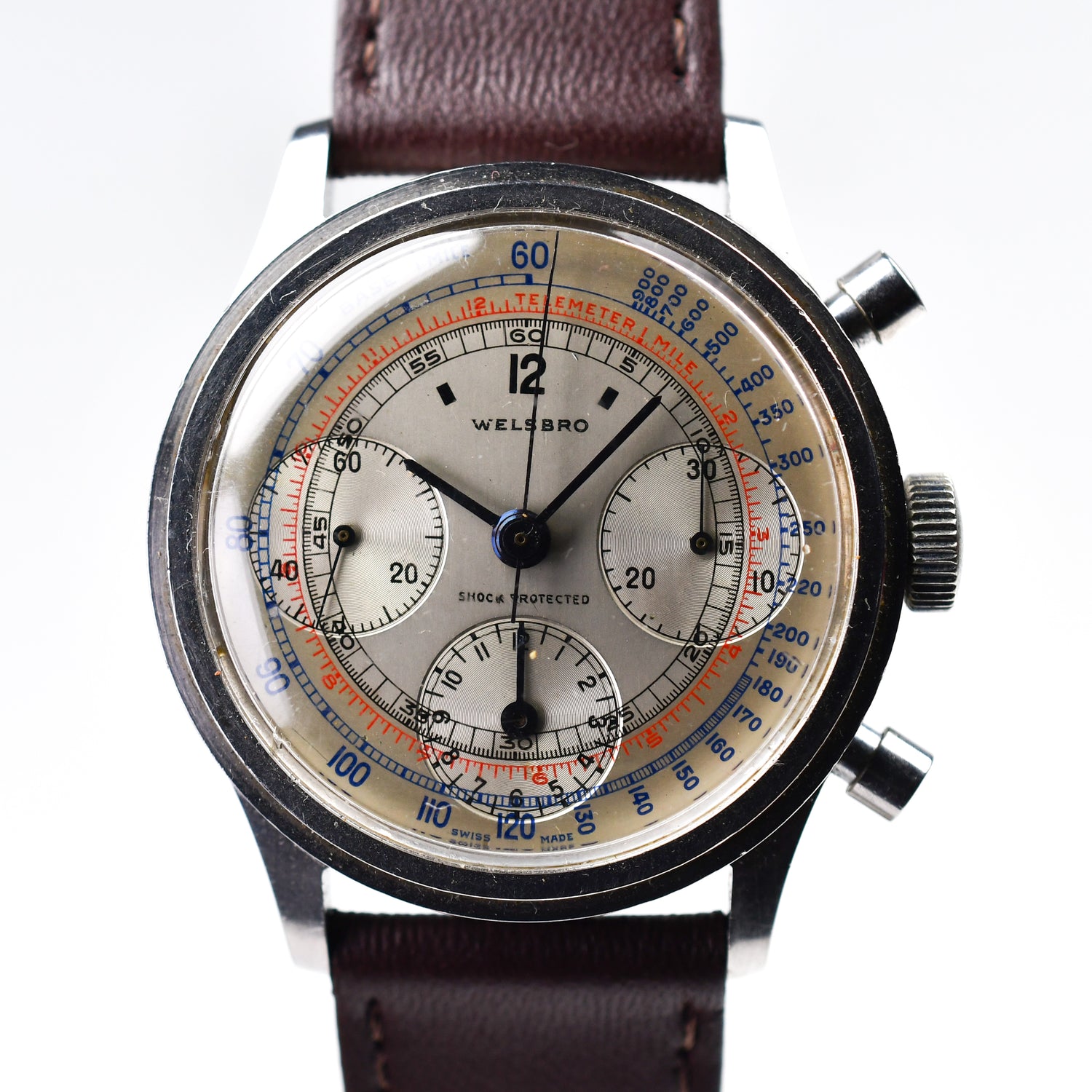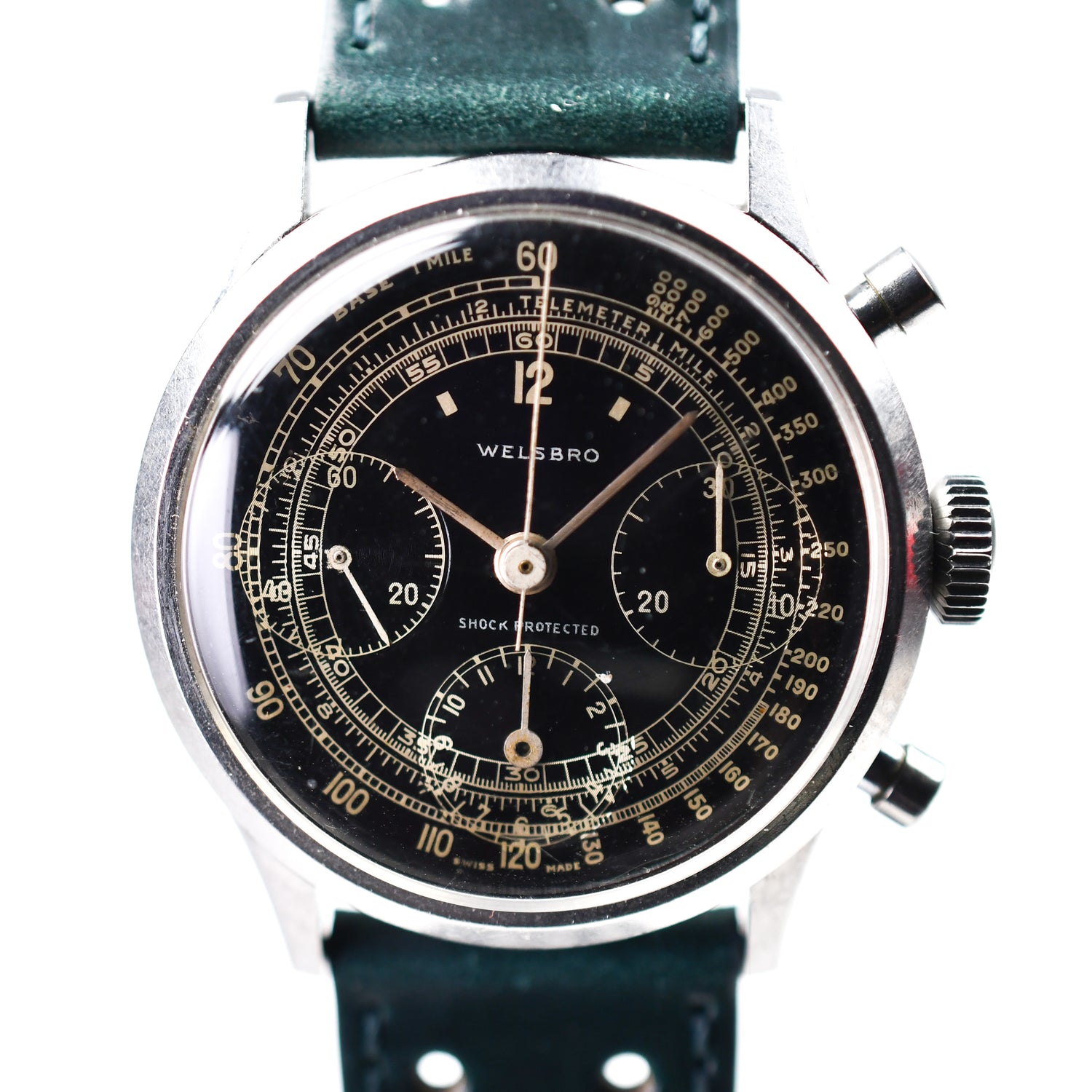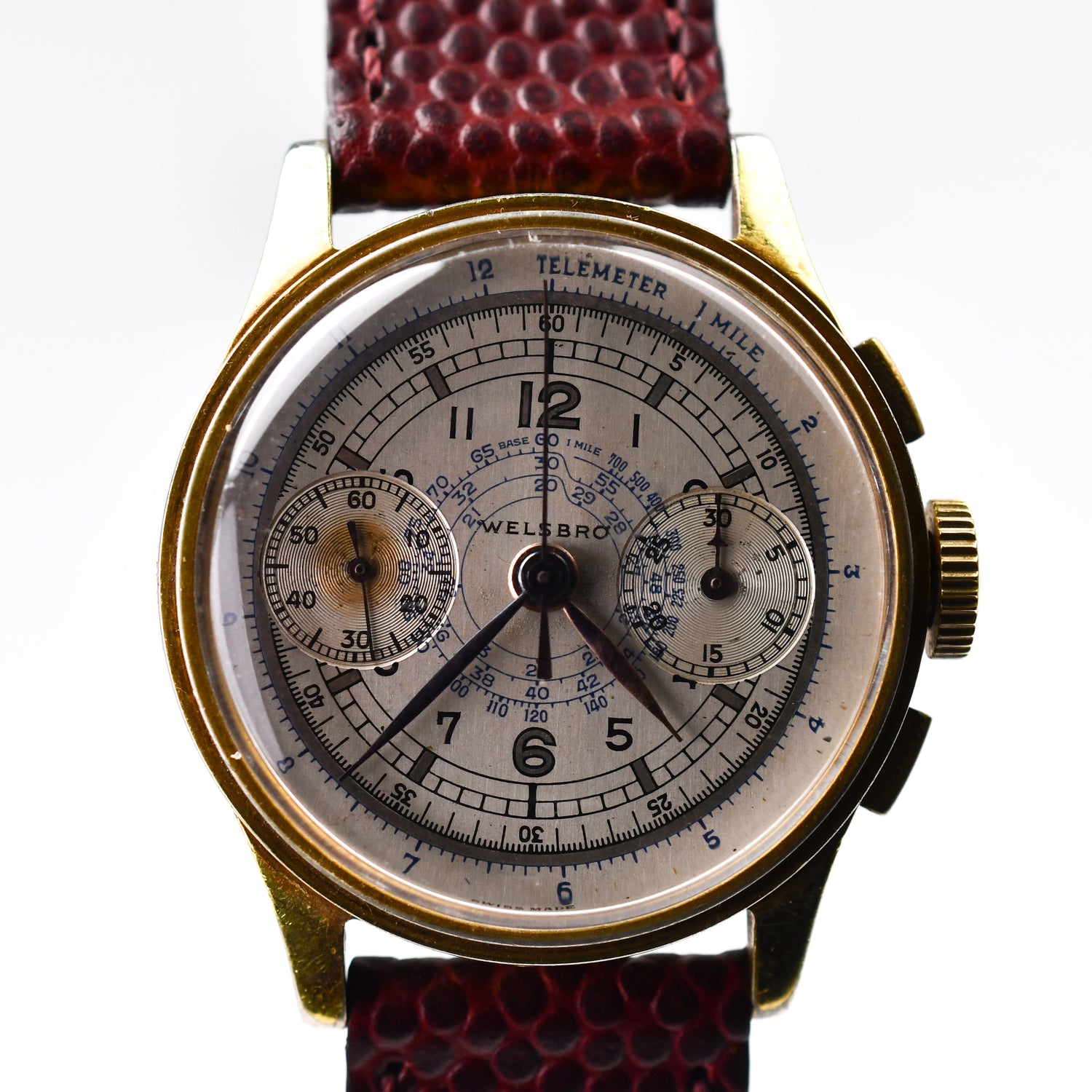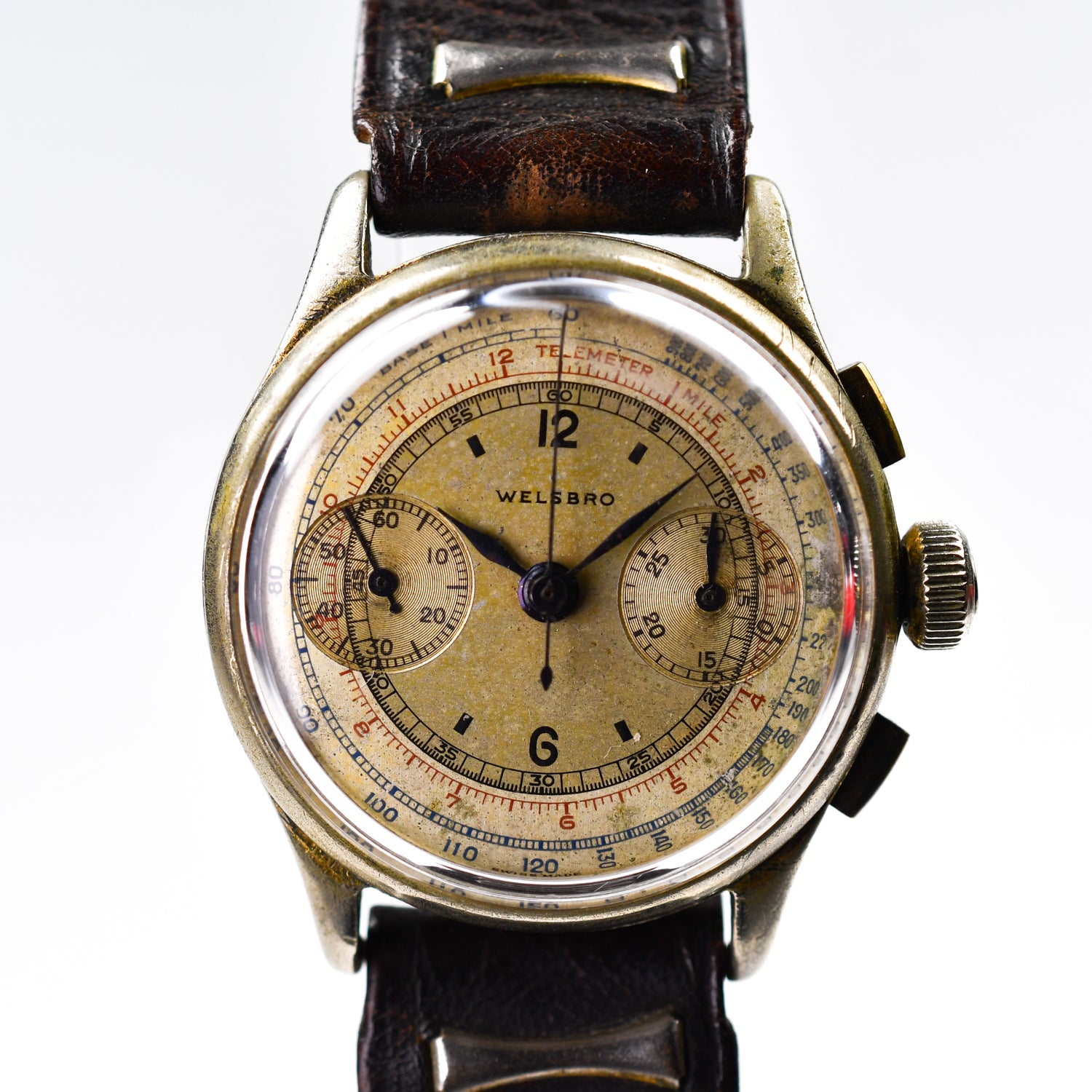 1940s
During World War II, Welsbro produced a variety of pilot style chronographs and field watches for American soldiers.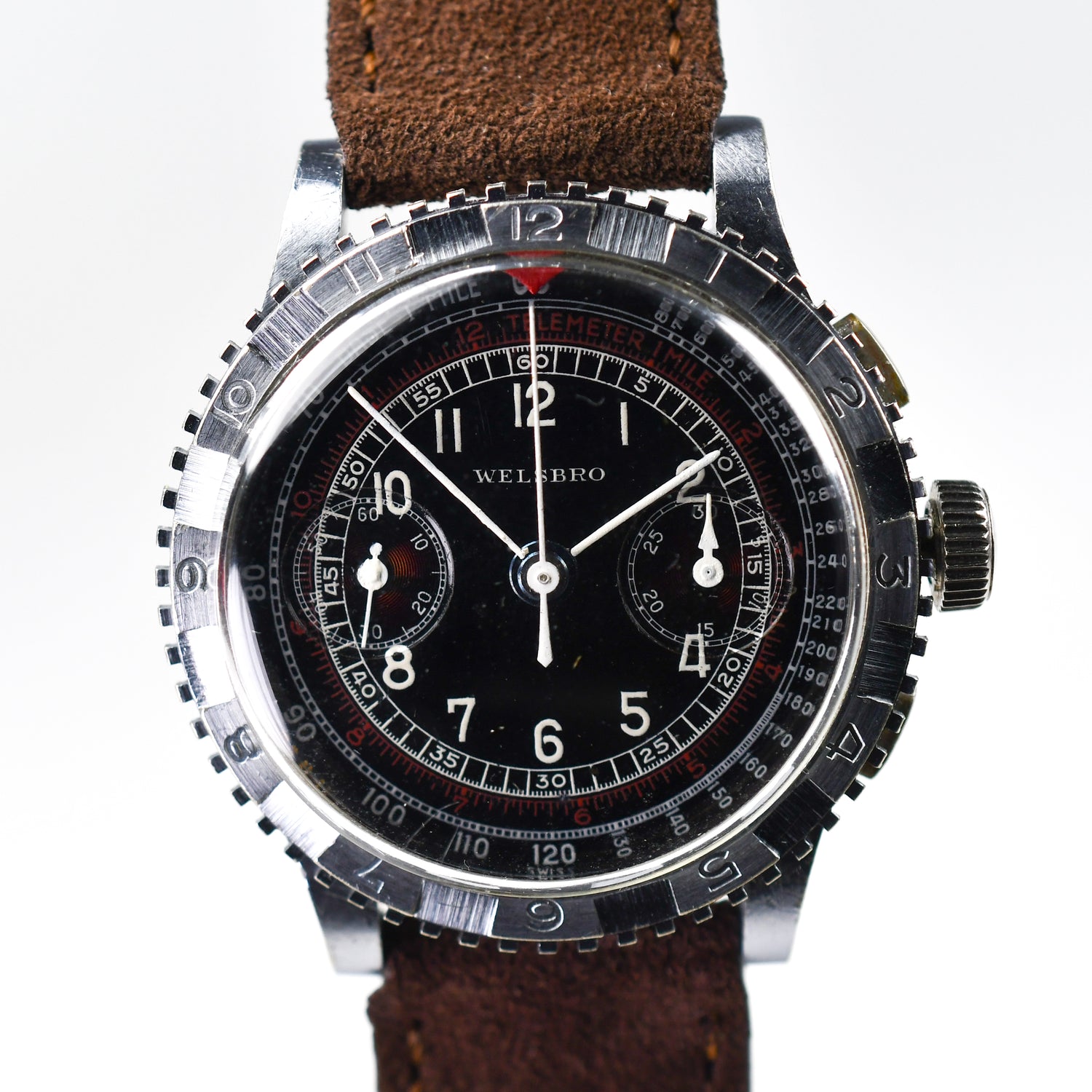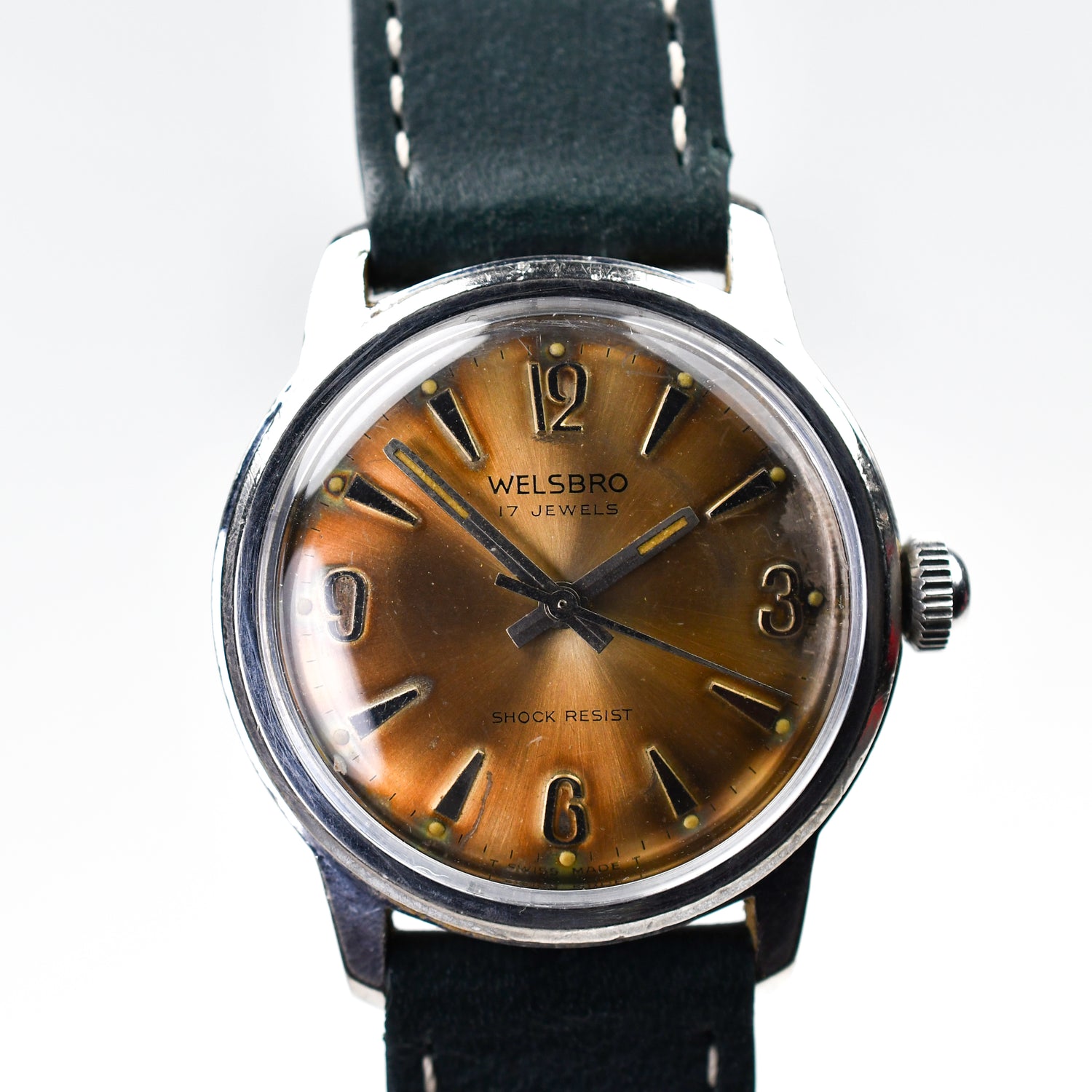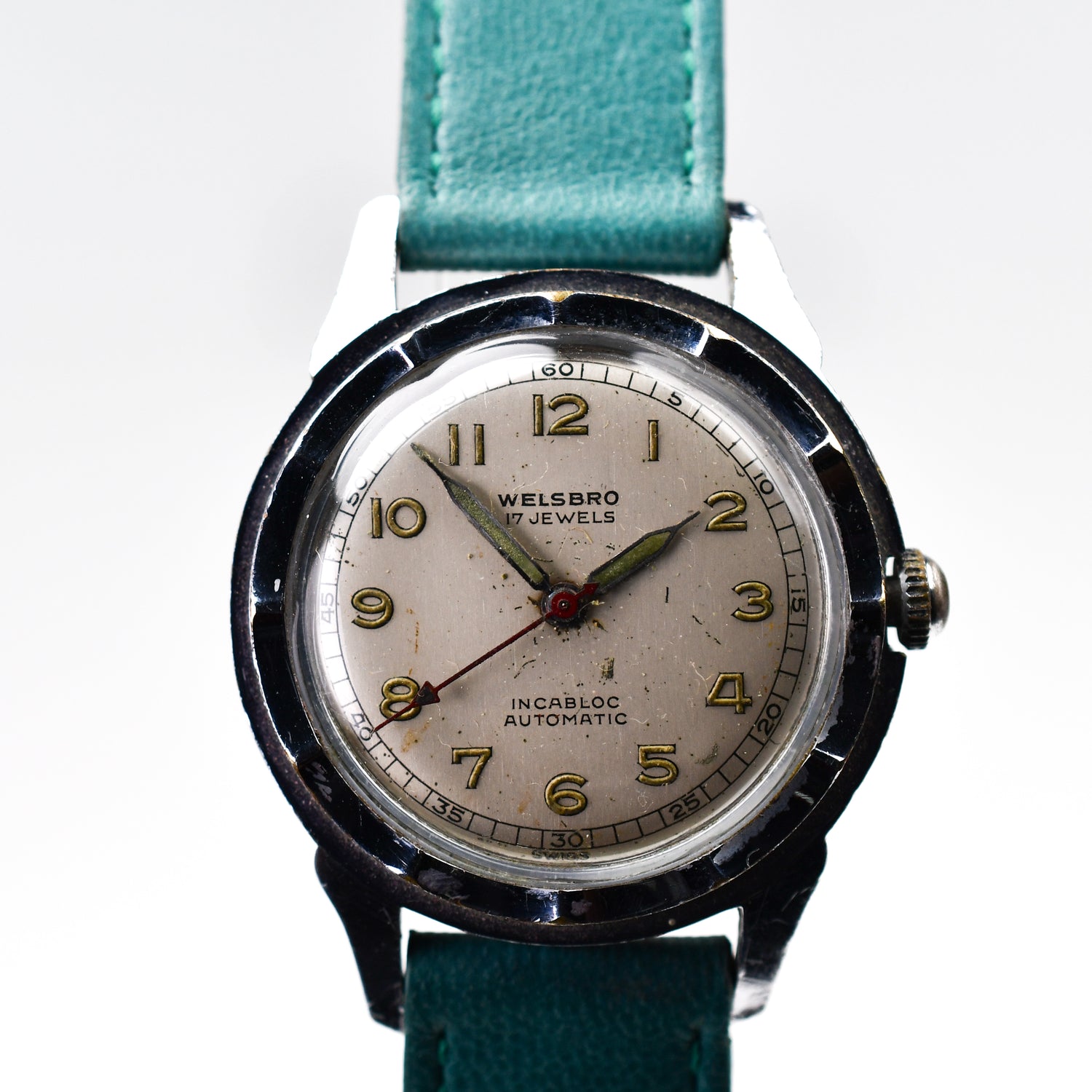 1950s
The 1950s saw a continuation of military watches and a proliferation of "fashion watches" for men and women.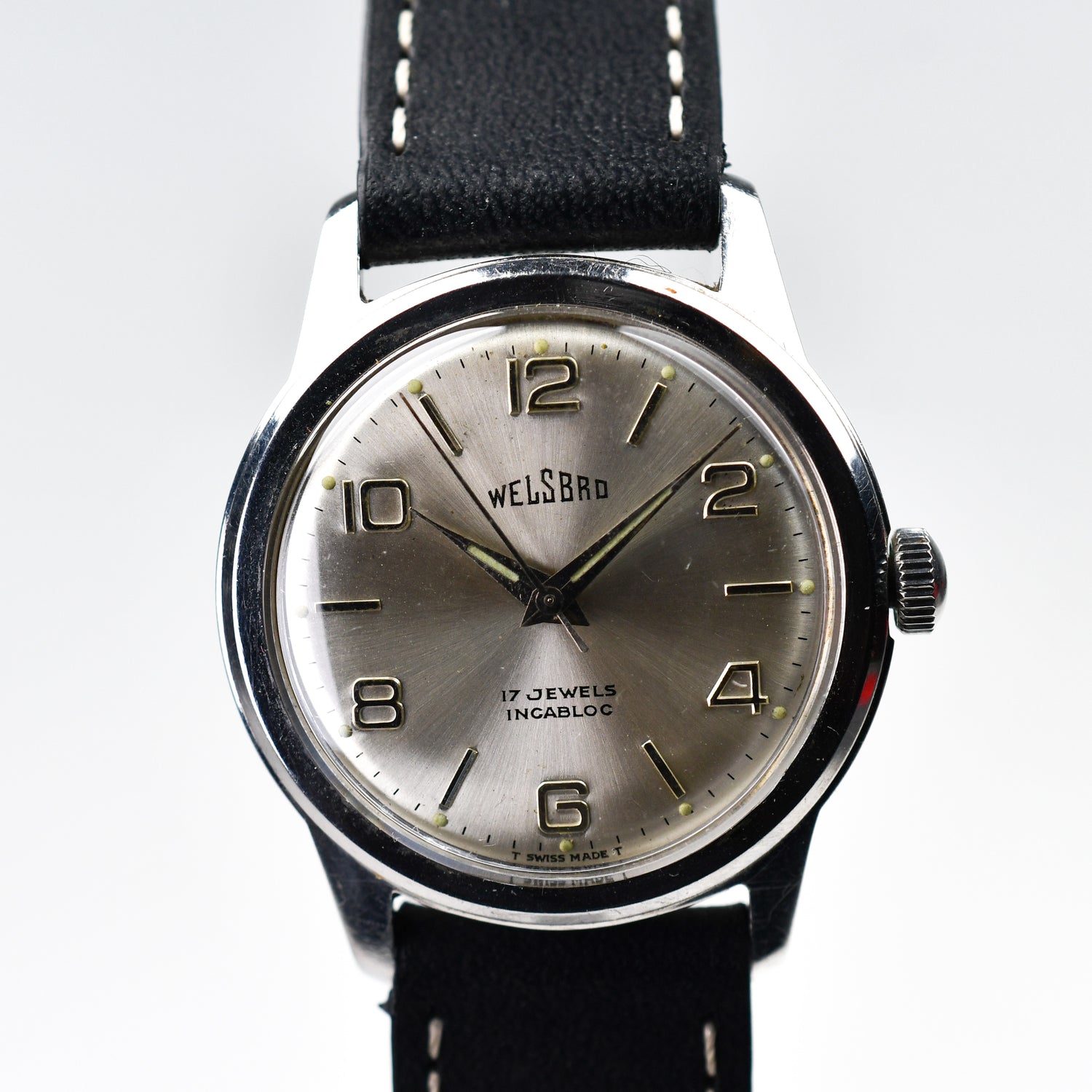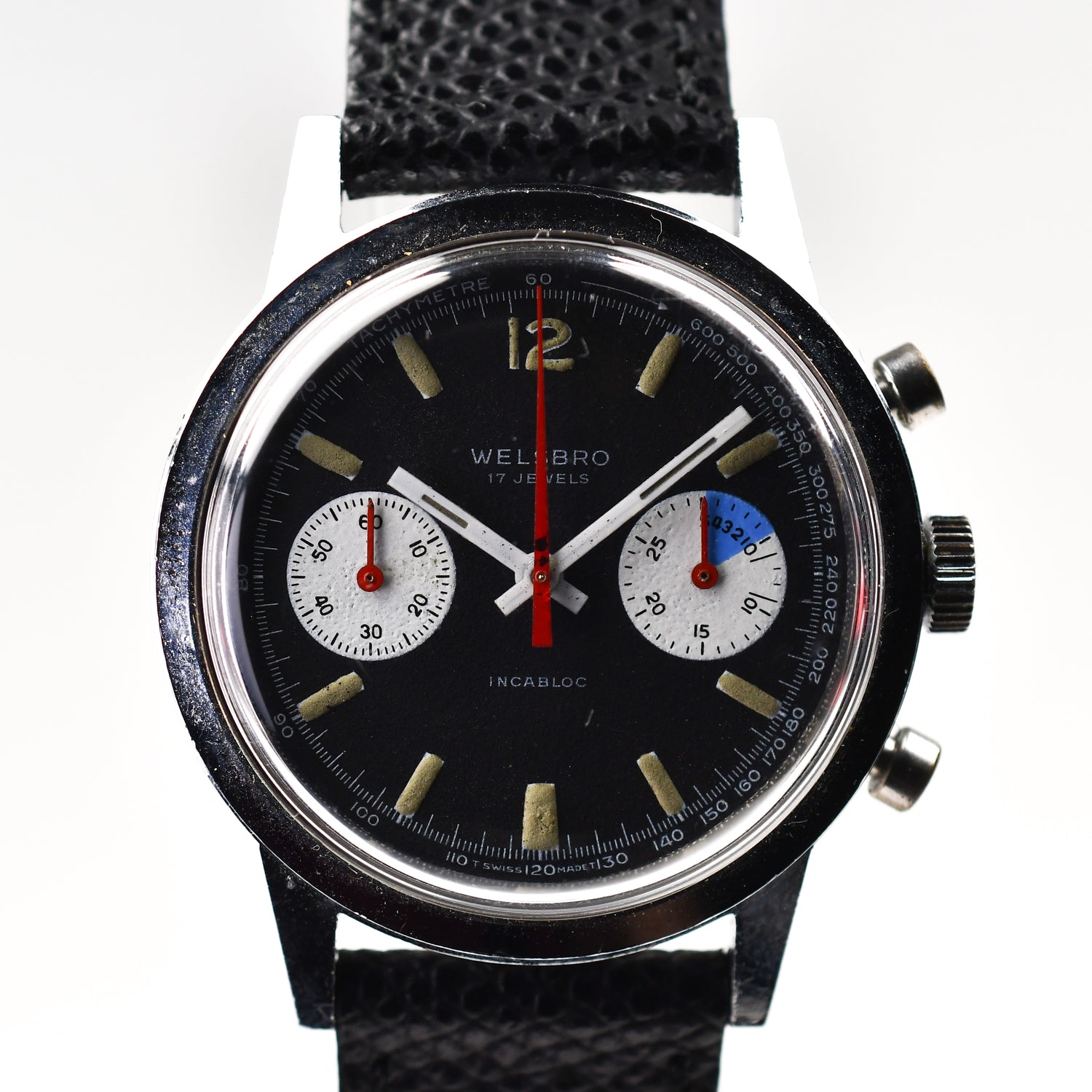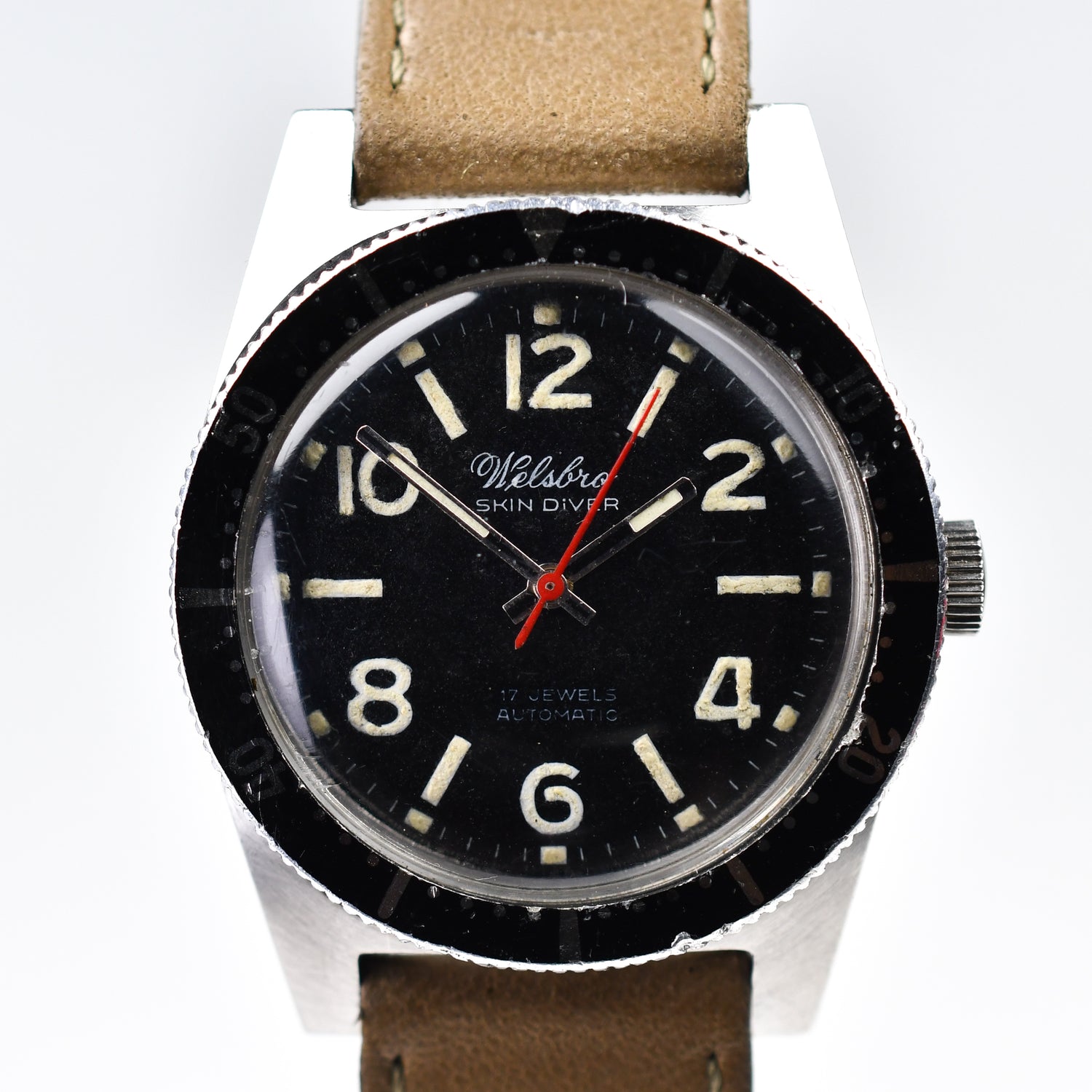 1960s - 70s
In the 60s and 70s, Welsbro made various divers and sportier models. It's also during this time that Welsbro experimented with various logo marks - including the "roof" logo which you see today.
The Final Years
Not a ton is known about the end of Welsbro. Their advertising went quiet in the early 70s. Around that time, a lot of small mechanical watch companies went under as a result of the Quartz Crisis, when battery-powered watches entered the market. And just like that, a small American brand was seemingly lost forever.
Re-Est. 2021
It was almost by mistake that Rich Reichbach, a vintage watch dealer, stumbled upon a 1940s Welsbro chronograph in an online auction. The son of a watchmaker, Rich has been around watches his whole life but had never heard of the brand. Rich was smitten with the watch's design and New York roots. He looked into the brand's history and discovered they were out of business.
That was a lightbulb moment. Rich had been collecting vintage and "new old stock" Swiss watch parts for years. And he finally knew what to do with them.
He tapped his wife, Katie Willis, to help revive the heritage brand. At the time, Katie was well into a successful career in advertising. But Katie was smitten with the idea of Welsbro. So she quit her job. Combining their talents, they renewed the brand's trademark, assembled an international watchmaking dream team, and set out to make some yummy watches and straps.
Meet the team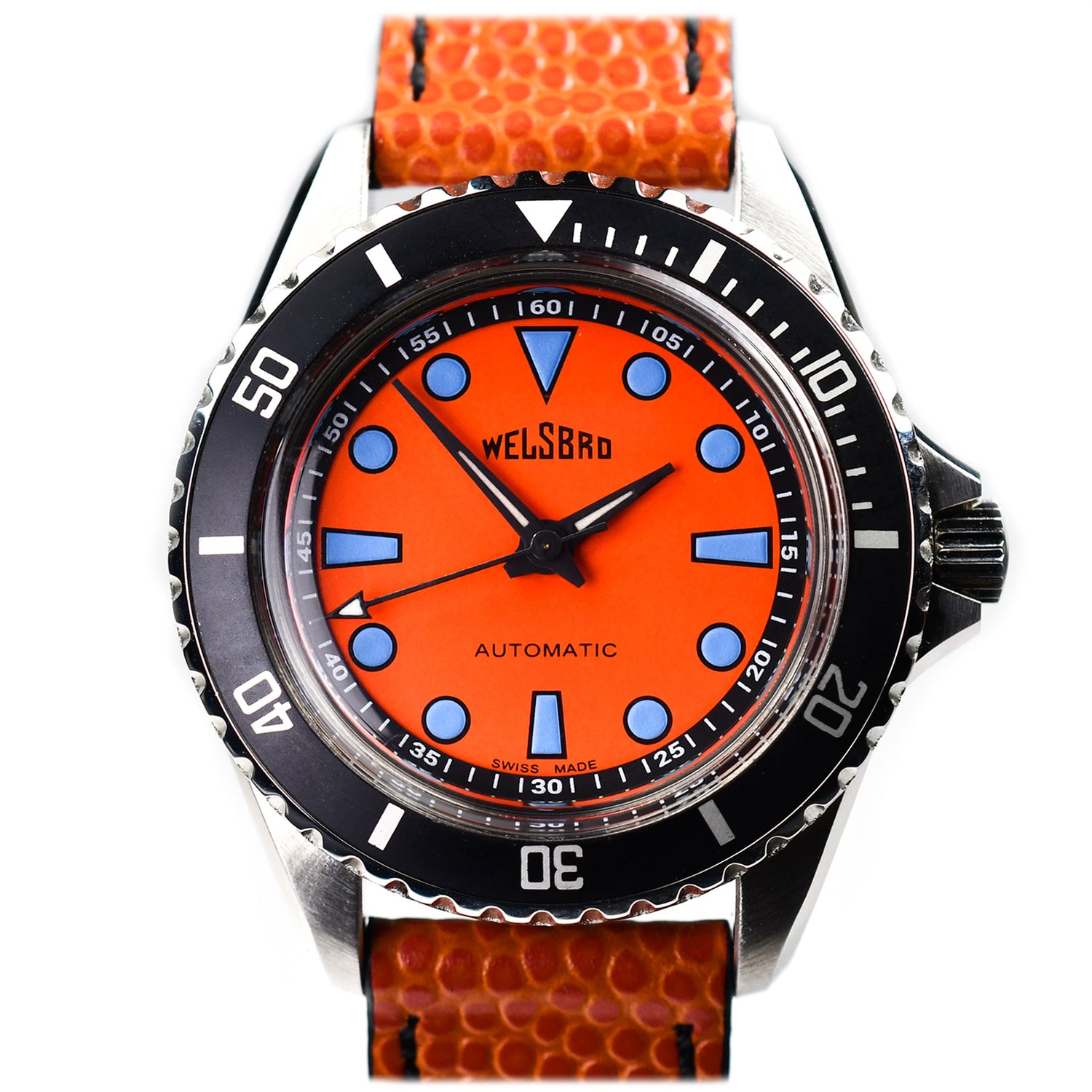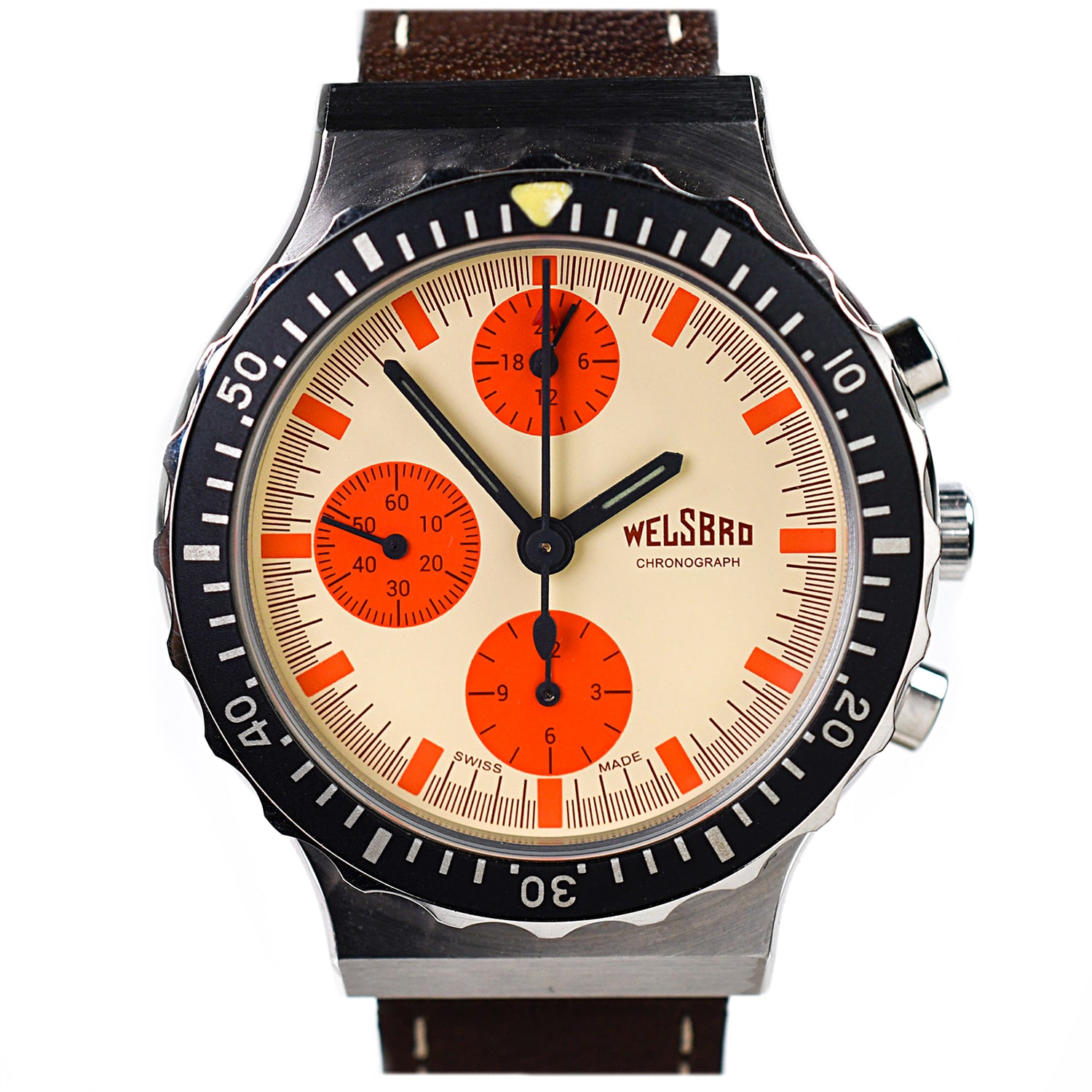 Welsbro 2.0 Watches
The new generation of Welsbro watches are made with a piece of history — vintage and upcycled Swiss parts. Inspired by our heritage designs, our mission is to breath new life into old parts and an old brand. It's a fresh take on classic Welsbro.

Since the launch in 2021, Welsbro watches have been featured by Hodinkee, eBay Sellers Club, The Watch Clicker, Print Magazine, Type Goodness and more. Our watches have become some of most desired pieces of the independent microbrands. The last limited release sold out in under 60 seconds.
Shop watches

These watches are the horological equivalent of eating at that little hole-in-the-wall joint that's cheap, good, and just drips with character.

Cole Pennington, HODINKEE
The brand's stunning illustrations, graphics, and typography knock it out of the park.

PRINT MAGAZINE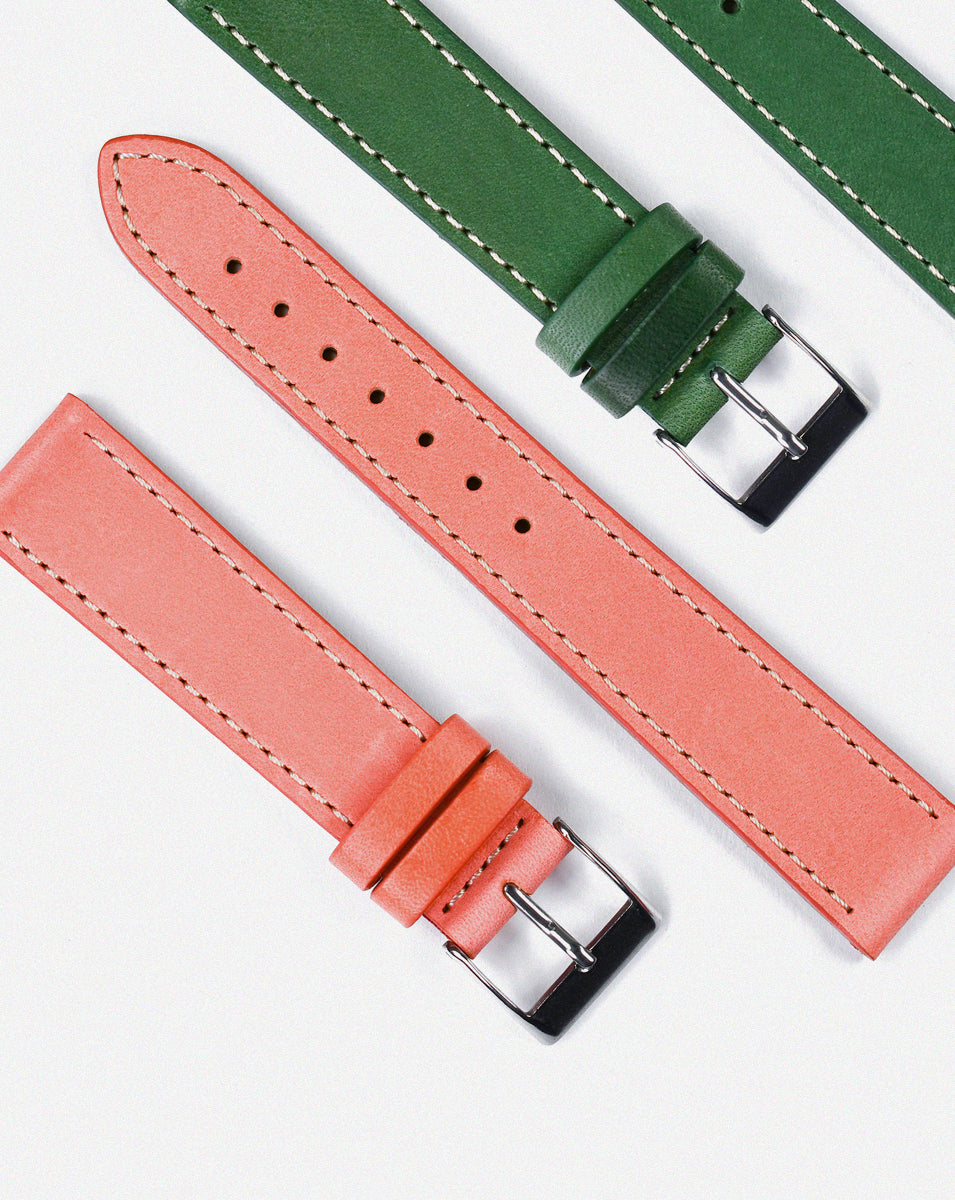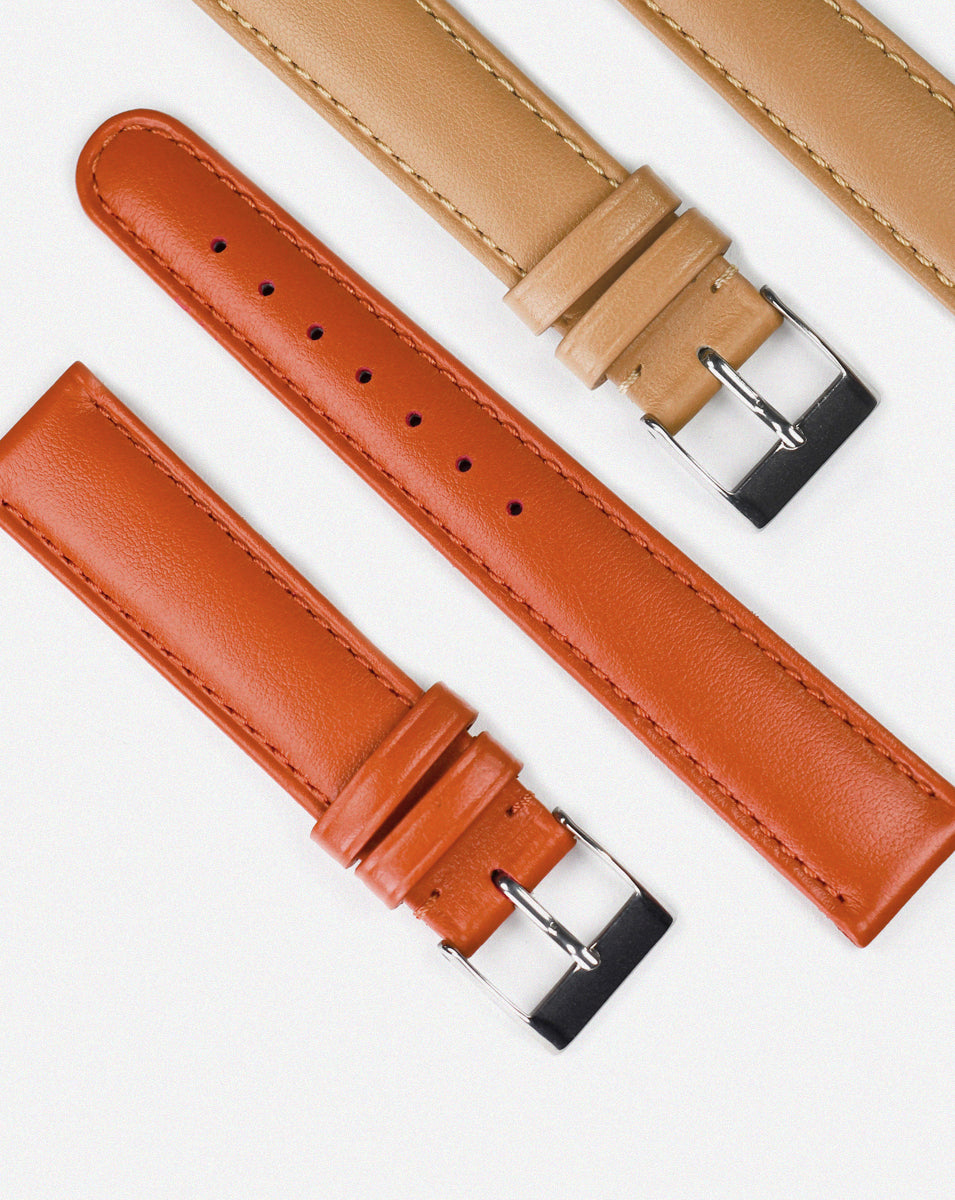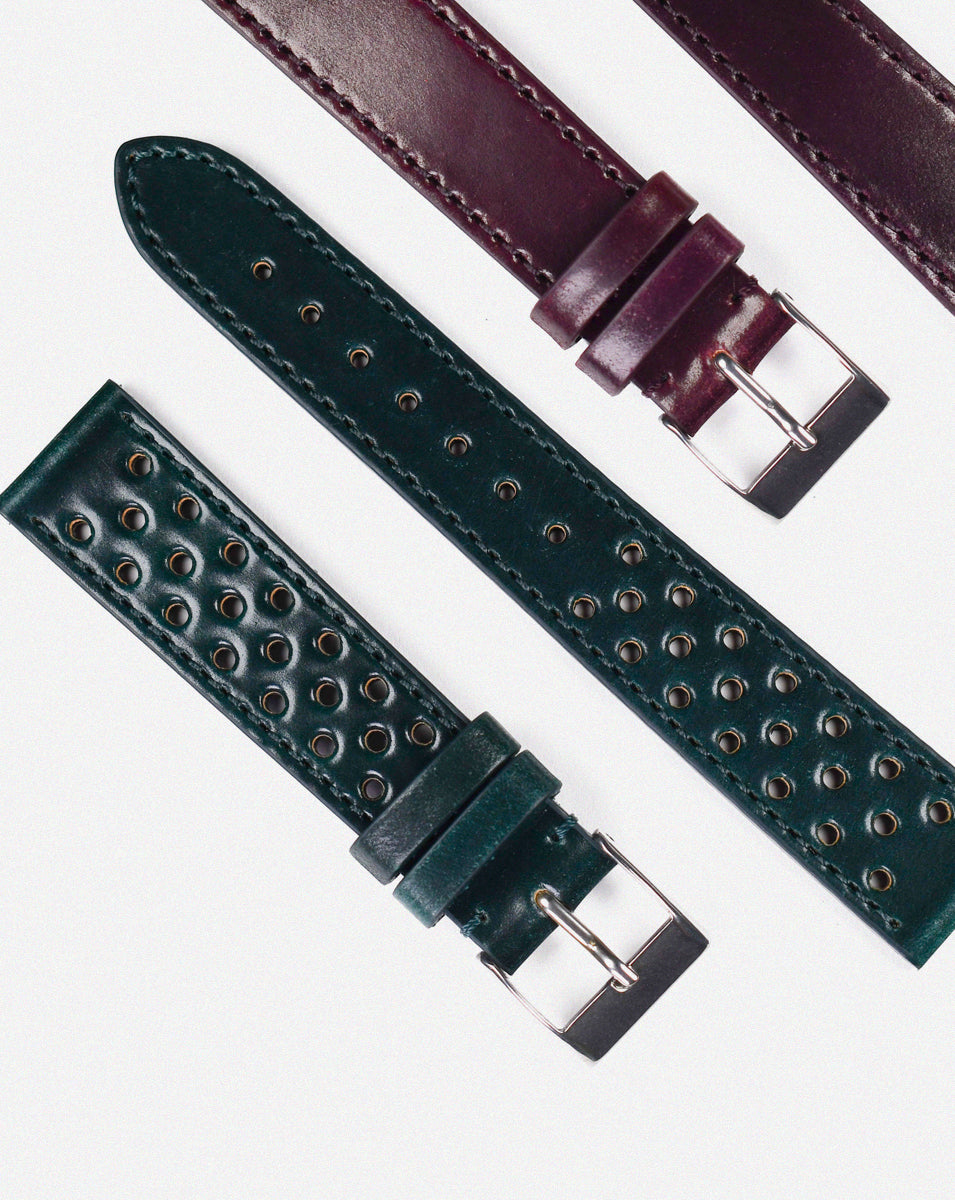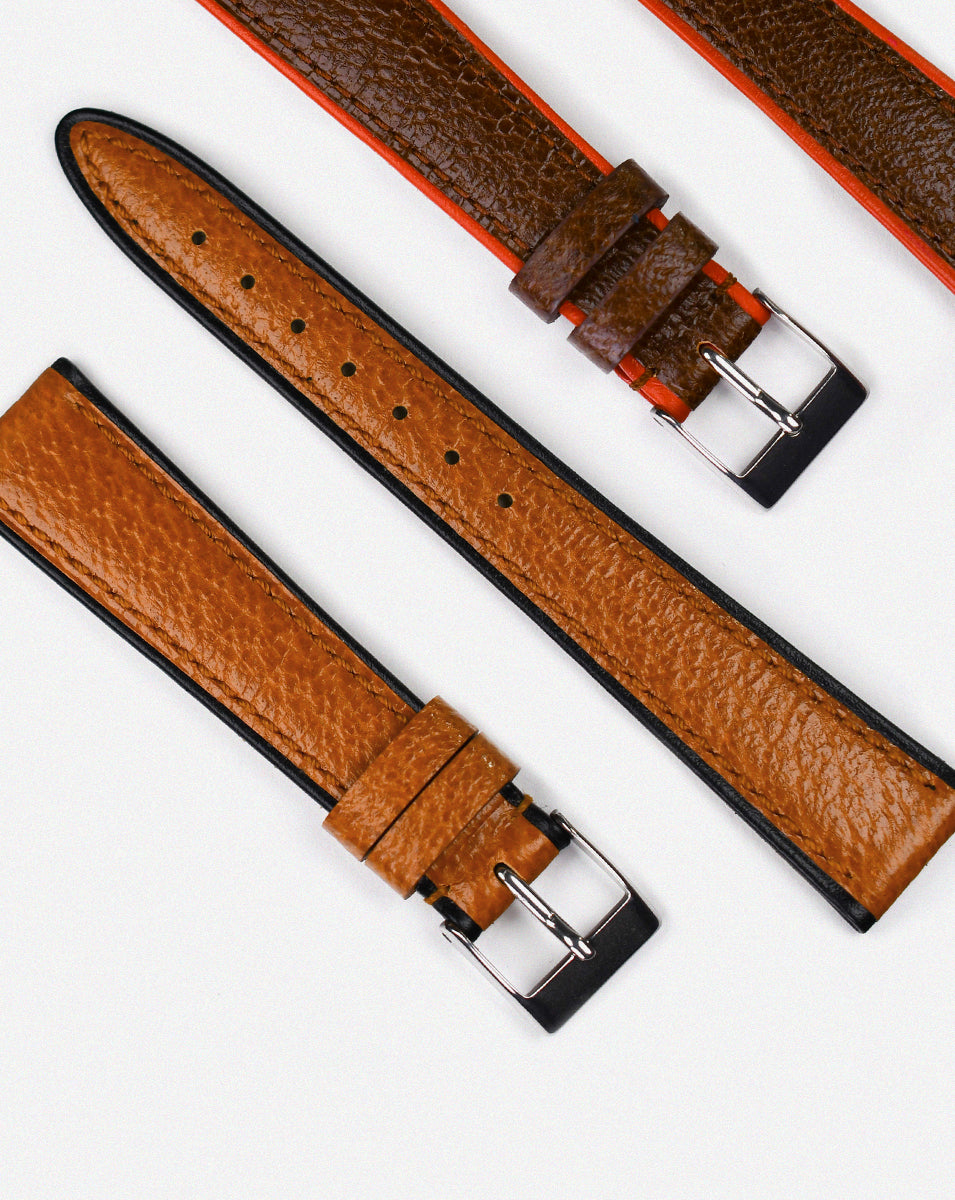 Welsbro Straps
We know how important straps are to the look of a watch. In addition to watches, we've partnered with a family-owned craft workshop in Italy to handcraft Welsbro leather watch straps. 100% Handmade in Italy. Over 85 flavors available.
Shop Straps